Before selling the products to customers, you should purchase them from suppliers. It is high time for the real management to start. And Kladana will help you with this the most.
Step 1. Create Purchase Order
Select Purchases → Purchase Order.
Click +Order.

Specify order details:

My company. In the name of which you purchase products.
Supplier. Who you receive products from.
Add a new supplier for this order by clicking + next to the Supplier field. Specify the Name only. You can provide the other details later.
Warehouse. Where you store the products you've purchased.
Enter product names or click Add from Catalog to add products to the order.
Add information about purchased products:
Click Save.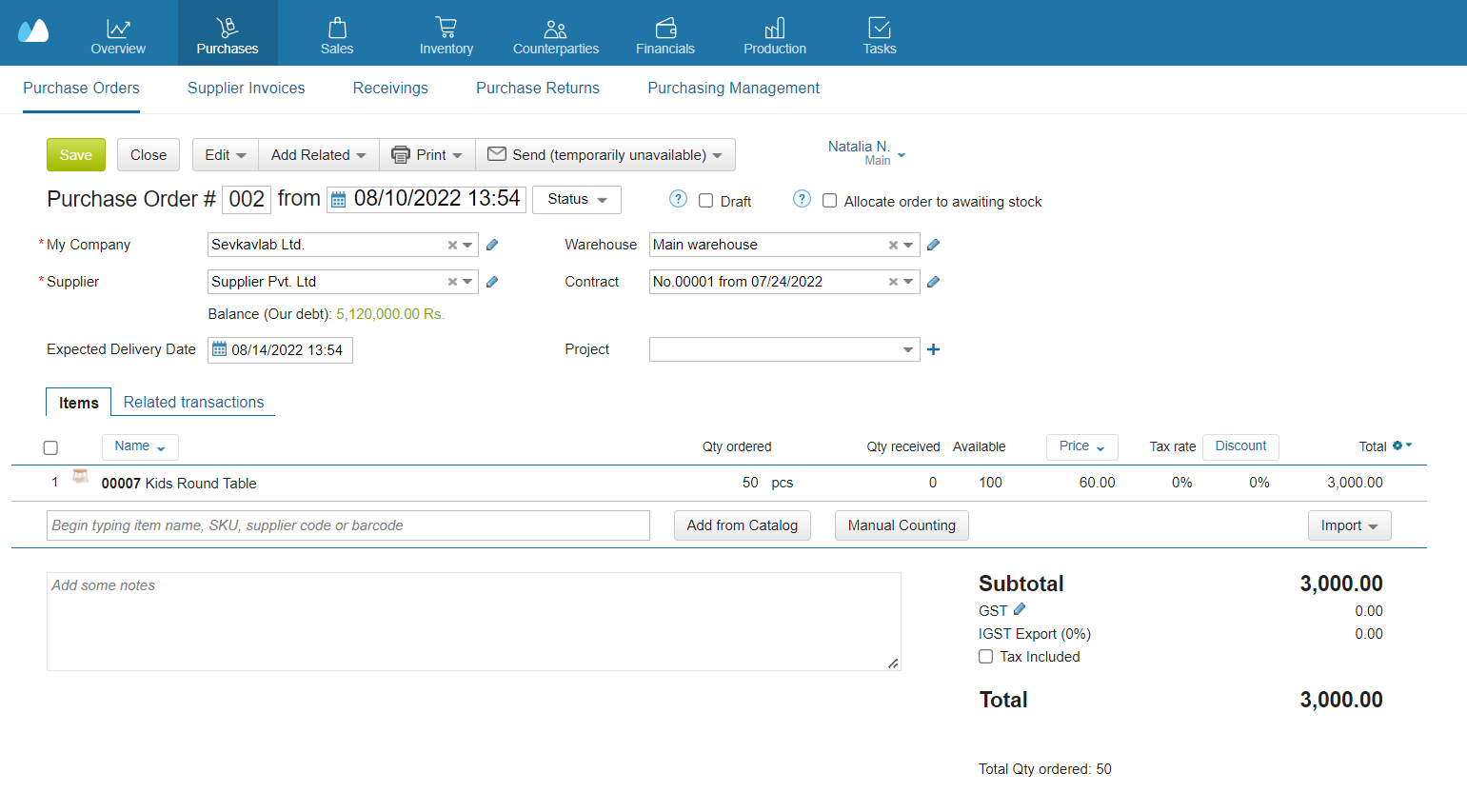 Step 2. Create Receiving
Select Purchases → Receivings.
Click +Receiving.
Specify receiving details:

My company
Supplier

Warehouse
Add the products and specify their Quantity and Purchase Price. Indicate the information you have entered in Purchase Order (Step 1).
Click Save.
Also, you can create Receiving without creating Purchase Order.
When you practice with purchasing, you better know what's in stock and how much it costs.
You can check the product stock level and the costs in the Stock report. To view the report, go Inventory → Stock.