Use the transfer transaction to move products between the warehouses of your company.
Create transfer
Select Inventory → Transfers.
Click +Stock Transfer.
Specify Source Warehouse and Target Warehouse.
Click Add from Catalog or Import to add products to the transfer. You can also add products manually via the search form.
Click Draft checkbox if you do not want the transition to be included in reports and analytics.
Click Save.
You can also create transfers from the Sales Order and Shipment operations.
Restrict transfers
If warehouses are owned by different groups, you can restrict the movement of products from any warehouse:
Select Inventory → Transfers.
Click .
Select the preferable settings in the Sharing section using checkboxes.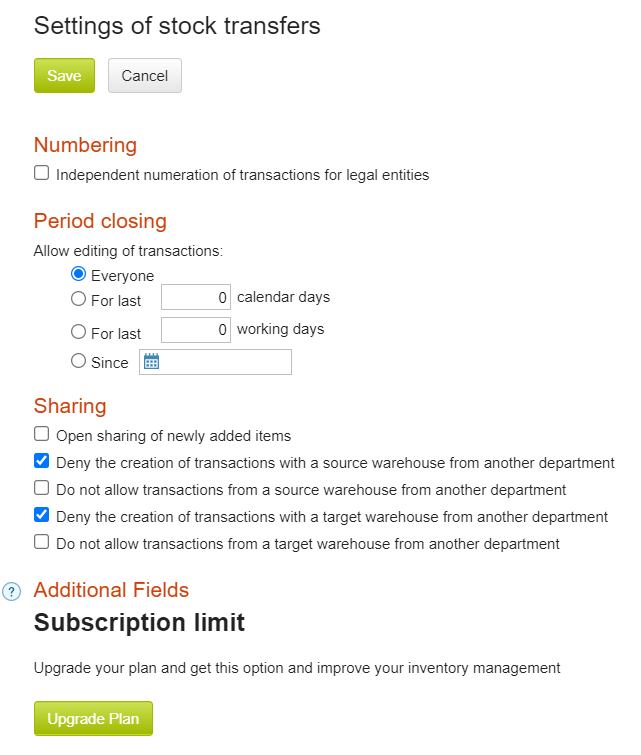 As an administrator, you can manage user access to the transfers. You can specify the transfers the user can view and the operations accessible to the user.
Transfers settings
There are more settings related to transfers you need to know: