In the Operation Reports, completed Production Operations from Production Orders are shown.
Operation Report is a transaction for Completed Operation, it includes cost of actually used raw materials, cost of finished goods (both ready for use and in progress), operational costs, and other details.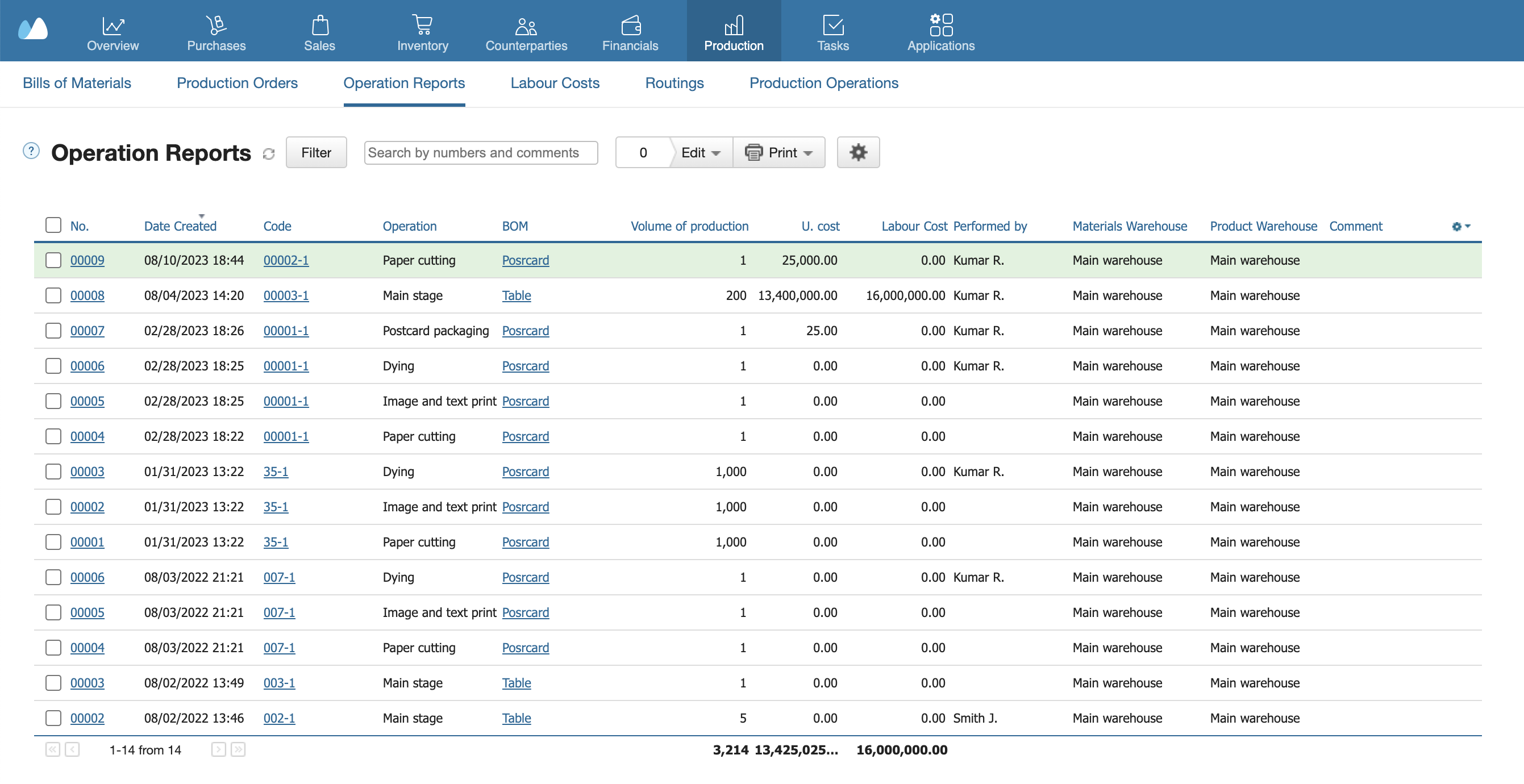 Use the Operation Reports to:
Track the progress for different Production Orders and Bills of Materials within a specific time interval or by performer.
Find operations by raw materials or finished products.
Add custom fields such as images, operation start date, operation characteristics, and more.
Print or download the list of completed operations in Excel, PDF, or Open Office Calc.
In the Kladana workspace, select Production → Operation Reports. The list of Operation Reports (all completed operations) is displayed by default.
Click Filter.
Specify the required search parameters: Time period, Code, Operation, Material, Product, BOM, etc.
Click Find. The list of completed Operations matching the search parameters will be displayed.
Click on the operation raw to view the operation report in detail.
To print or download the list of Operation Reports, click Print. Select Operation Report list. Choose the format (Excel, PDF, Open Office Calc.). Click Yes.
There are more settings related to the Operation Reports you need to know: